What To Know About Consumer Credit Repair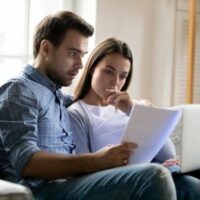 The Wall Street Journal published an article about consumer credit repair on September 20, 2021.  The article was a useful introduction of consumer credit rights with ideas for consumers to use various self-help remedies to correct errors on their credit.  Blankingship & Christiano litigates cases for consumers who are unable to have objectively inaccurate information removed from their credit report after disputing the inaccurate credit reports with the consumer credit reporting agencies.  This blog post seeks to add additional detail to various categories of information presented in the article.
HOW TO SPOT ERRORS ON YOUR CREDIT REPORT?
Consumers should periodically review a copy of their consumer credit report from each of the major credit reporting agencies: Equifax, Experian, and TransUnion.  For consumers concerned about identity theft, the consumer should carefully review the biographical section of the credit report for addresses that they do not recognize, the inquiry section for inquiries the consumer did not initiate a credit inquiry, and the account section for open accounts that were not opened by the consumer.  If you see any indications of fraud, you can file an initial fraud alert, which is supposed to limit access to the credit file if the consumer reporting agency correctly follows its procedures.  From a practical standpoint, you may wish to obtain a copy of all three credit files prior to initiating the fraud alert because the fraud alert may limit your access as well.  In addition, in some instances you may have a hard time answering the questions to verify your identity to access the credit file.  If this happens, you will need to mail a request for your credit file from that particular credit reporting agency.
WHAT IF NEGATIVE INFORMATION IS ACCURATE?
The article identifies credit counselors to provide services to assist a consumer with getting their financial affairs in order.  As a practical matter, it is imperative that a consumer not lie in an effort to have accurate information removed their credit file.  Consumers that lie to credit reporting agencies hurts the entire dispute process, and if a consumer gets caught lying about items on their credit report, they could subject themselves to penalties.  We would caution consumers to avoid any credit repair organization that promises to remove accurate information or instructs you to lie in order to fix your credit.
CAN I FIX A CREDIT REPORT ERROR ON MY OWN?
Absolutely!  A clearly written dispute letter from a consumer to the credit reporting agency reporting the inaccurate information is the first step to protecting your rights under the Fair Credit Reporting Act.  The best credit dispute letters are written and mailed to the credit reporting agency via regular mail and certified mail return receipt requested along with supporting documentation regarding the inaccuracy.  Sections that you can include in a good credit dispute letter are:
The consumers personal identifying information.
The account name and number of in the inaccurate information.
The reasons that the account is reporting inaccurately in as much detail as possible.
Any supporting documentation to corroborate why the information is inaccurate.
You should sign the dispute letter.
DO I NEED TO HIRE A CREDIT REPORT REPAIR LAWYER?
Our firm represents consumers with objectively inaccurate information on their credit report that will not be removed by a credit reporting agency after disputing the information.  In our experience, if a consumer has made multiple disputes of inaccurate information that has not been removed by a credit reporting agency, then it is time to speak to a credit report error lawyer that specializes in consumer credit report litigation.  Many issues are complex, like inaccurate information because of identity theft, inaccurate post-bankruptcy credit reporting, and mixed information on credit files.
If you have an error on your credit report and need legal help getting it corrected contact the Virginia Credit report error lawyers at Blankingship & Christiano, P.C.  (571) 313-0412 or fill out our contact form to discuss your case.